It's here! 100% Recycled Kraft Boxes in natural kraft material - available in 5 sizes.
These sleek noissue Stock Kraft Boxes are well-secured roll end front tuck boxes with dust flaps - also known as a mailer box or subscription box.
*Cue fun unboxing experience with guilt-free and nifty packaging!
Click here for the full scoop including pricing, lead times and order quantities!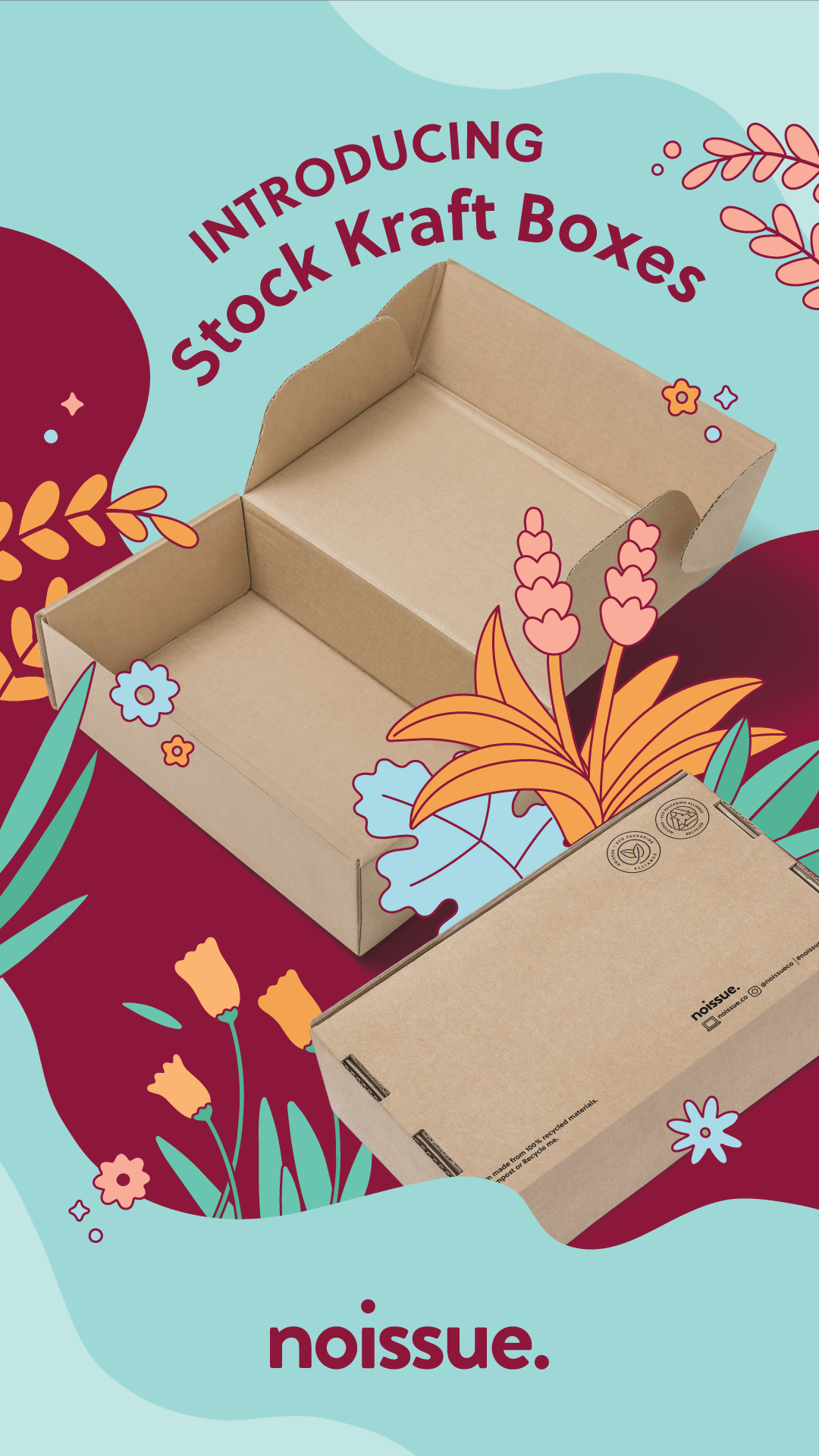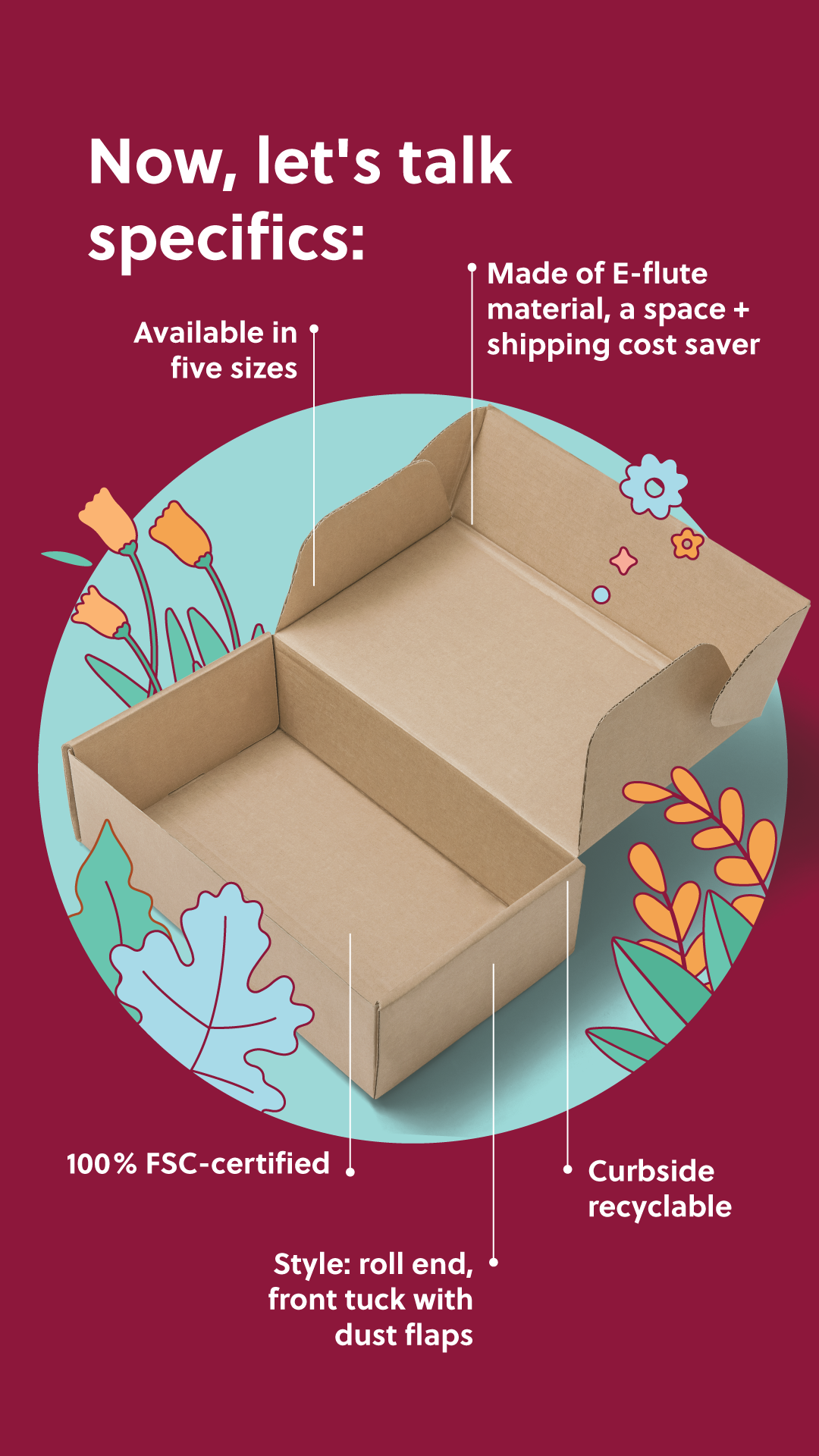 What makes noissue Kraft Boxes eco-friendly?
Certified by the Forest Stewardship Council™, noissue Stock Kraft Boxes are made from 100% recycled Kraft, printed with black water-based or soy-based ink so completely recyclable and compostable when time to dispose.
Looking to compost at home? Love to hear it! We have tips for you on how to get started: How to Compost at Home: A Guide to Getting Started
What is E Flute?
E flute refers to the density of the corrugated material - just about 1.5 mm or 1/16 of an inch in thickness to give you protective crush resistance without compromising space!
How much weight can Stock Kraft Boxes hold?
We stress-tested up to 30 lbs but noissue Stock Kraft Boxes are rated 32 ECT which sets maximum weight capacity at 65 lbs per industry standards. They're suitable for light to medium-weight products.
What is ECT?
ECT stands for Edge Crush Test - a test method used to measure the the capacity of corrugated cardboard to resist crushing forces.
Will Stock Kraft Boxes fit carrier shipping boxes?
Sizes were thoughtfully selected to fit standard sizes of carrier-provided shipping boxes. Check out all 5 sizes here.
Are Stock Kraft Boxes branded?
Printed with minimal noissue Branding on the bottom of each Stock Kraft Box using black water-based ink or black soy-based ink. Ink type varies based on shipping location since fulfillment is localized for most markets - an effort to limit our carbon emission in the process of delivering your order.